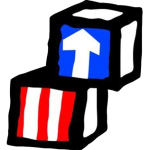 District 4 HRDC
A Community Action Agency
POSITION SUMMARY: Organization, management and administration of Head Start/Early Head Start family engagement, ERSEA and transportation services.  Ensure compliance with Head Start Program Performance Standards, (HSPPS) Head Start Act, transportation regulations, Parent, Family, Community Engagement Framework (PFCE) and local policies. Click Here for Full Job Description
Special Information: In-house applicants will be given priority.
Wage:  $13.79 per hour
Hours:  40 per week during Head Start school year/20 per week during summer months, 40- 52 weeks per year
Benefits Available:  Health, Vision and Dental Insurance; Annual, Sick and Personal Days; Simple IRA and 11 paid holidays off per year.  Click here for paid leave and benefits.
Who should apply for this position:  Anyone with a bachelor's degree in social services, family services, or Early Childhood Education.
 Application Deadline:  5:00pm, Tuesday, January 23rd, 2018
To Apply, Submit the Following: 
Letter of interest stating your qualifications for the position and why you are interested in working for HRDC/NMCDC
Current Resume
Completed APPLICATION COVER SHEET
Signed JOB DESCRIPTION
If you are not a current employee, a completed and signed HRDC EMPLOYMENT APPLICATION
Applications should be submitted to Gerda Mullner, HRDC Receptionist, 2229 5th Ave. Havre, MT 59501
Incomplete application packets will not be considered.
Contact Cassy Springer with any questions regarding the application process, 406-265-6743 extension 1122