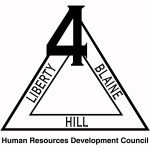 District 4 Human Resources Development Council
A Community Action Agency
Position Summary:  The ABLE Teacher Assistant is responsible for the implementation of programs, activities and instruction involved in the District 4 HRDC Adult Education Classroom under the direction of the ABLE Director. Click Here for Full Job Description
Wage: Level I: $12.95; Level II: $13.53
Hours:  20-40 per week
Benefits Available:  Health, Vision and Dental Insurance; Annual, Sick and Personal Days; Simple IRA and 11 paid holidays off per year. Click here for benefits available.
Application Deadline:  5:00pm, Monday, August 26th, 2019
Who should apply for this position? Anyone with a High School Diploma or High School Equivalency (GED or HSE) and 1 year of experience in an educational setting. Preferred 2 years of successful college education, not required.
To Apply, Submit the Following: 
Letter of interest stating your qualifications for the position and why you are interested in working for District 4 HRDC.
Current Resume
Completed APPLICATION COVER SHEET
Signed JOB DESCRIPTION
Completed HRDC EMPLOYMENT APPLICATION, if not a current employee.
Applications should be submitted to Gerda Mullner, HRDC Receptionist.
Incomplete submissions will not be considered.
Contact Cassy Springer with any questions regarding the application process, 406-265-6743 extension 1122.