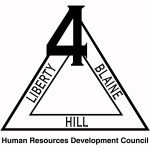 Website District 4 HRDC
A Community Action Agency
Position Summary:  Assists in fulfilling the agency's obligations to Section 8 and related housing program.  Includes but is not limited to keeping tenant records and serving walk in clients. Coordinate and facilitate home ownership education. Click Here for Full Job Description
Special Information: Position requires travel throughout Hill, Blaine, and Liberty counties to perform job duties. Travel within the state is required for training.
Wage:  $14.18 per hour
Hours:  40 per week during training period; 20-30 per week after training.
Benefits Available:  Health, Vision and Dental Insurance; Annual, Sick and Personal Days; Simple IRA and 11 paid holidays off per year. Click here for benefits available.
I don't have my high school diploma or equivalent, can I still apply?  Yes, District 4 HRDC still encourages you to apply for this position.  Our adult education program can assist you in obtaining your high school equivalency (HSE).  We require individuals to work towards this goal once hired.
Application Deadline:  5:00pm, Thursday, August 22, 2019
To Apply, Submit the Following: 
Letter of interest stating your qualifications for the position and why you are interested in working for District 4 HRDC.
Completed APPLICATION COVER SHEET
Current Resume
Signed JOB DESCRIPTION
Completed HRDC EMPLOYMENT APPLICATION, if not a current employee.
Applications should be submitted to Gerda Mullner, HRDC Receptionist.
Incomplete submissions will not be considered.
Contact Cassy Springer with any questions regarding the application process, 406-265-6743 extension 1122.