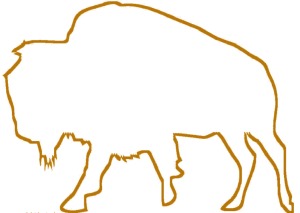 Buffalo Court Senior Housing is a housing development located in Havre, Montana that has 20 units and is offered to seniors 55 and older.
For more information, call HRDC at 265-6743 ext. 1130
Make Buffalo Court Your New Home!
Sample One Bedroom Unit
Below is a sample unit layout of each Buffalo Court home.
Amenities
1 & 2 Bedroom Units
Garage
Washer & Dryer
Air Conditioned
Breathtaking Views
All apartments handicapped accessible
Basic Qualifications
Head of Household 55+
Income Restrictions
Water, Sewer and garbage fees are
included in rent.
Applications Available Now
Buffalo Court Community Center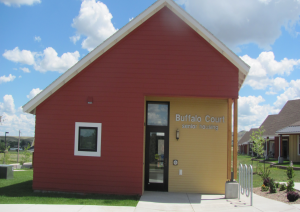 Buffalo Court Community Center is available for tenant and community use, at no cost. To reserve the center call 265-6743 ext 1116;
Monday—Wednesday mornings.
Maximum capacity 88 people
Buffalo Court Senior Housing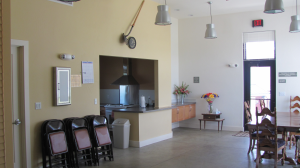 2351 5th Ave
c/o HRDC 4
2229 5th Ave
Havre, MT 59501
Phone: 406-265-6743
Relay 711
Staging provided by: Northern Home Essentials of Havre
Buffalo Court. gratefully acknowledges the following organizations for their generous funding and support:
HRDC 4 Havre
Montana Department of Commerce HOME Program
Montana Board of Housing
GL Development
Mosaic Architecture
Diamond Construction
Mountain Plains Equity Group
Enterprise Community     Investment
Mountain West Bank